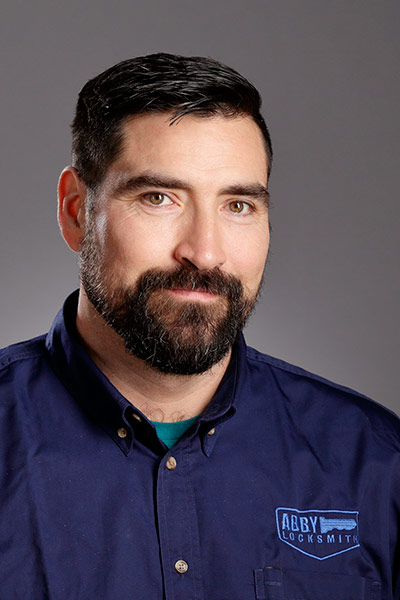 Sheldon Short is the newest addition to the Abby Locksmith team, joining the group with a background in construction, customer service, and point of sale computer technology.
A locksmith in training, Sheldon spends most of his time on the road, supporting homes and businesses, with a focus on mechanical lock installations and repairs, and key recodes. He is refreshed by the welcoming environment that he has found at Abby Locksmith, and the general helpfulness and friendliness of his new peers.
A ten-year Abbotsford resident, Sheldon is surprised to discover places that he never knew about, as he supports our clients throughout the city and beyond. Although he arrives to find many high-stress situations, the clients are always happy to see him, knowing that Sheldon will secure their property.
When Sheldon isn't assisting our customers, he can be found spending family time with his wife and two young daughters, hiking, honing his accuracy at the shooting range, and taking in hockey and soccer games.