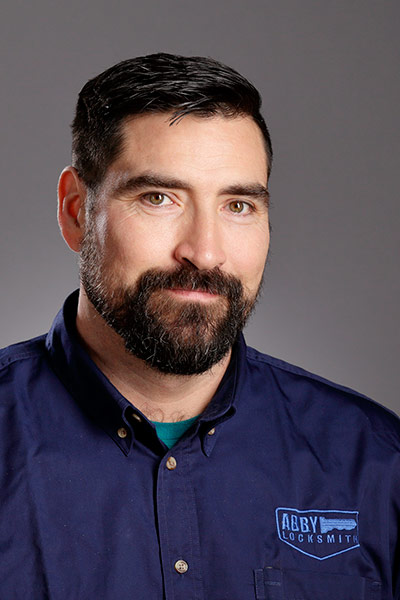 Sheldon Short is the Senior Technician of the Abby Locksmith team, bringing to the group a background in construction, customer service, and point of sale computer technology.
You're most likely to see Sheldon at the door of your home or commercial property, arriving in one of the Abby Locksmith fleet vehicles, with a well-designed solution to meet your specific request.
Although Sheldon sometimes arrives on site to find many high-stress situations, the clients are always happy to see him, knowing that Sheldon will secure their property.
When he isn't assisting our customers, this longtime Abbotsford resident can be found spending family time with his wife and two daughters, hiking, honing his accuracy at the shooting range, and taking in hockey and soccer games.