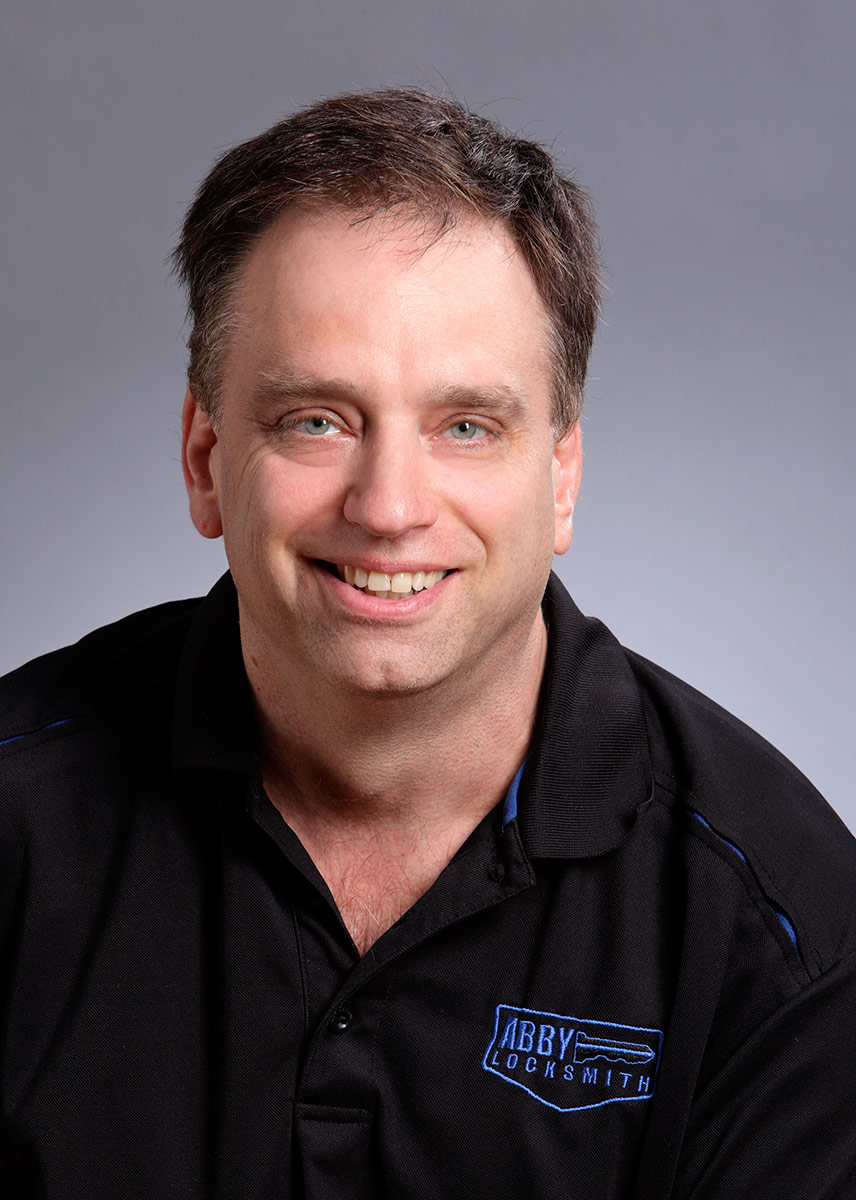 Brad McRitchie is one of the two enthusiastic gentlemen who typically greet the folks visiting our retail location.
Our Abby Locksmith 'juggler', Brad, along with serving client needs in the store, also orchestrates dispatch (managing service calls, and assigning them to the fleet who show up at the job sites), and handles inventory management.
Brad has served on the Abby Locksmith team since 2012, but entered the world of locksmithing as a young pup, aged only 18, and armed with a general trades certificate from BCIT.
Over four decades of experience in the industry reflects a who's who of the major suppliers that stock our own shelves: APA, D.G. Maclachlan, IDN Canada, and Mul-T-Lock. In his 13 years at Mul-T-Lock, Brad served as Western Regional Manager, with a focus on wholesale and distribution.
The highlight of Brad's career was his 2007 win of the ASSA Abloy People Making a Difference Award. A global distinction, Brad was the Canadian winner of this peer-driven prize for vision, courage, ethics, and realism within the security industry. A banquet was held in Brad's honour!
His greatest satisfaction is educating our customers about the security options available to them, and ultimately providing them with a high quality product that will secure their family and belongings.