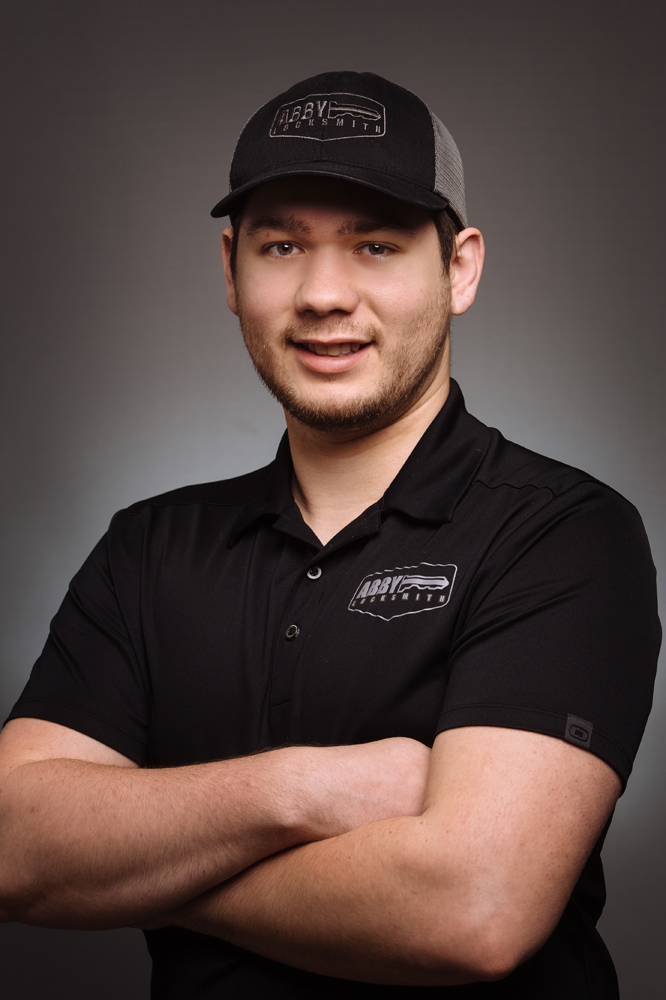 Marco Janzen joined the team in 2022, bringing to the group a background in flooring and his dedication to customer service.
You're most likely to see Marco at the door of your commercial property or home, arriving in one of the Abby Locksmith fleet vehicles, with a well-designed solution to meet your specific request.
As a kid, Marco was always taking things apart to figure out how they worked, then trying to rebuild them again. He brings this curiosity and dedication to lifelong learning to the technical challenges of his work. This is balanced with his love of people: bringing his knowledge of security products to those who need them.
When Marco isn't assisting our customers, the lifelong Abbotsford resident can be found spending family time with his wife Morgan and their three young children. This adrenaline junkie is fed through biking, watching Formula 1, and racing go-karts.