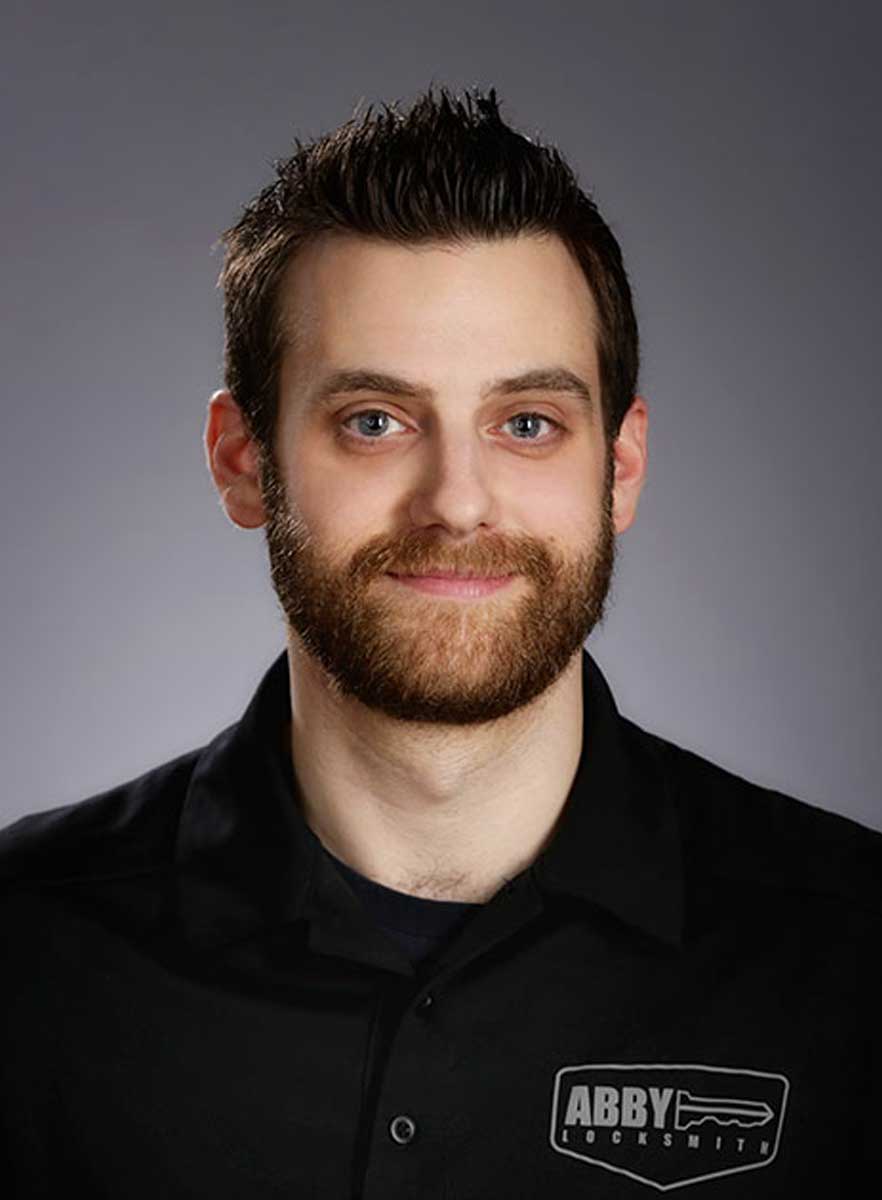 Myles Thiessen is our newest team member, who serves the Abby Locksmith team as a keen mobile lock technician, and who also supports the store-based team in security-related tasks. This means that Myles is as likely to be at the shop filling a large key-cutting order, as he is rushing to a client site to assist with a job.
Before Myles joined Abby Locksmith in early 2019, he was a heavy duty mechanic as well as an installer of monitored security systems. This solid experience equips Myles with a robust background in both mechanical servicing plus electronic solutions.
Myles describes his favourite tasks as picking locks and solving problems for customers. Often exposed to the high-stress environment of clients facing challenges, his calm and steady approach soothes customer worries while rapidly supporting their specific needs.
A longtime Abbotsford resident, Myles enjoys hanging out with his fiancée and his dog Harper; reading fantasy and science fiction genres; and dabbling in fantasy writing.